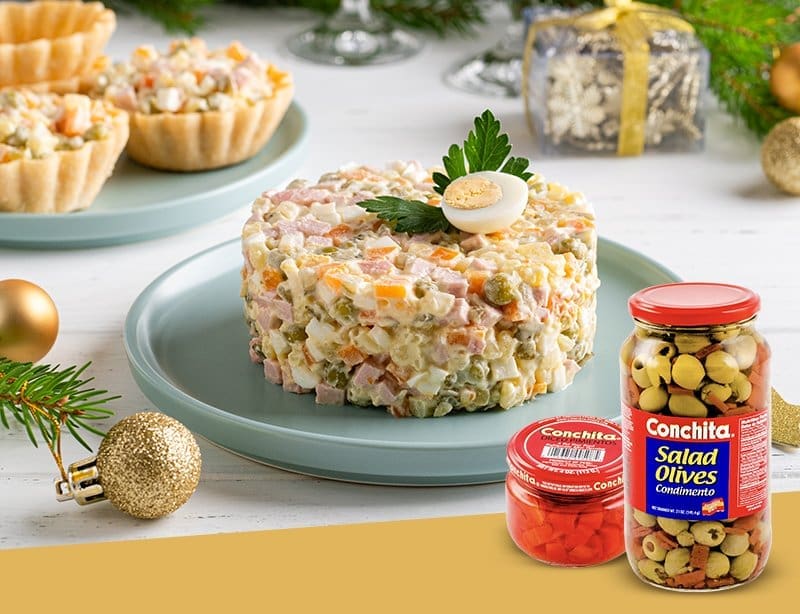 Here is another variation on a timeless theme, the homemade potato salad–this one very Cuban. It's really a Cuban chicken salad-without the chicken and the apples.
6 medium-size all-purpose potatoes, boiled over medium beat in salted water to cover
until tender, 20 to 25 minuted, drained, and allowed to cool ¼ cup finely sliced scallions,
the white bull and tender part of the green stem
¼ cup finely chopped celery
½ cup finely chopped drained pimiento-stuffed green diver
½ cup finely chopped drained pimientos
1 cup mayonnaise
3 large eggs, bard-boiled and finely chopped
1 cup drained canned early sweet 2 tablespoons finely chopped fresh peas (I prefer
LeSueur) parsley
Salt and freshly ground black pepper to taste
Peel the potatoes, cut into ½-inch cubes, and place in a bowl with the scallions, celery,
olives, and pimientos. Add the mayonnaise, toss to mix, add the eggs, peas, salt, and
pepper, and toss lightly.
Cover and refrigerate until ready to serve, and garnish with the parsley just before serving.
Serves 6 to 8.